Traditional African clothing seems to have a point and a purpose, expressing symbolically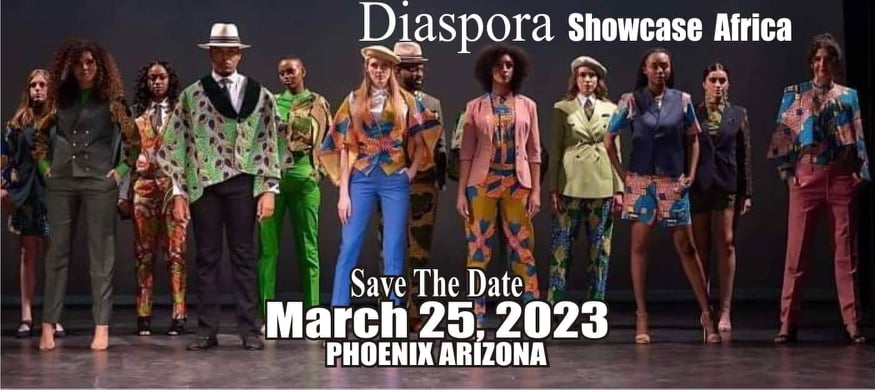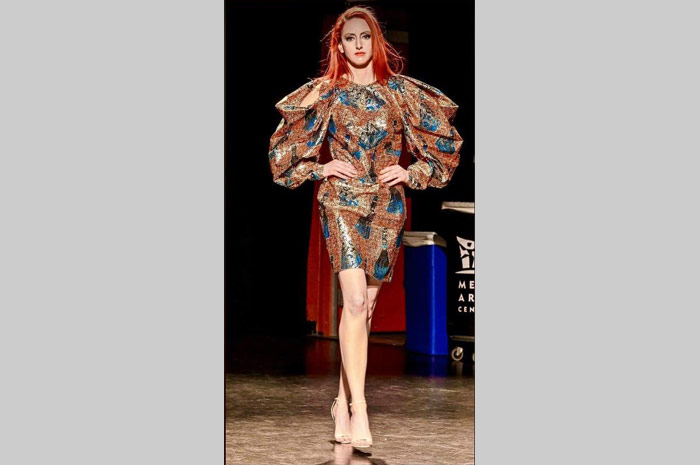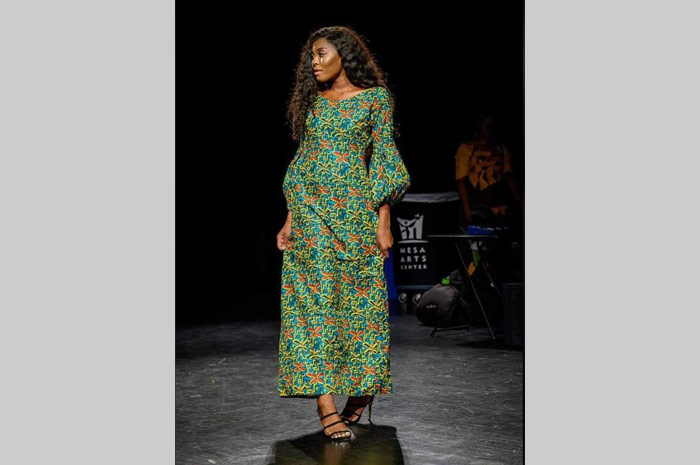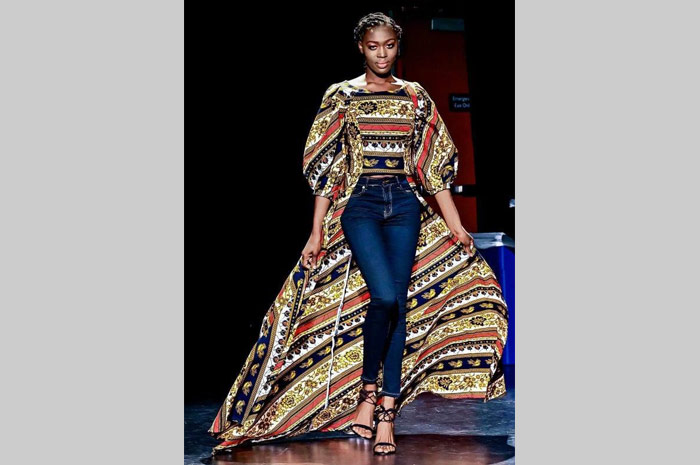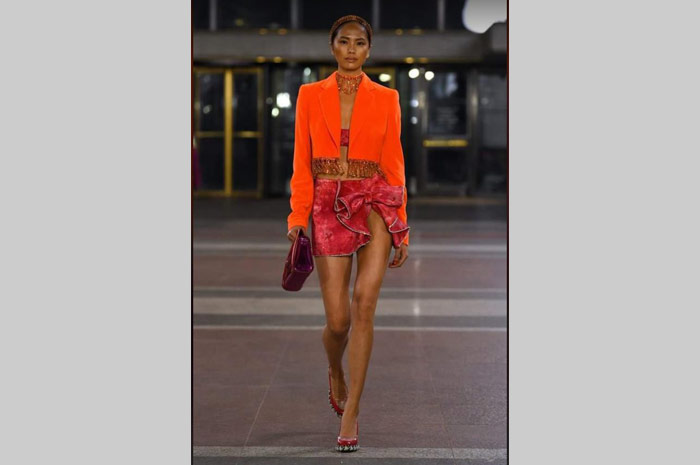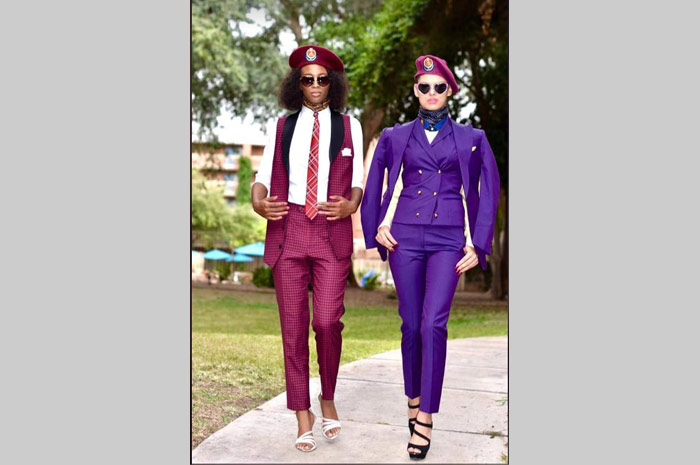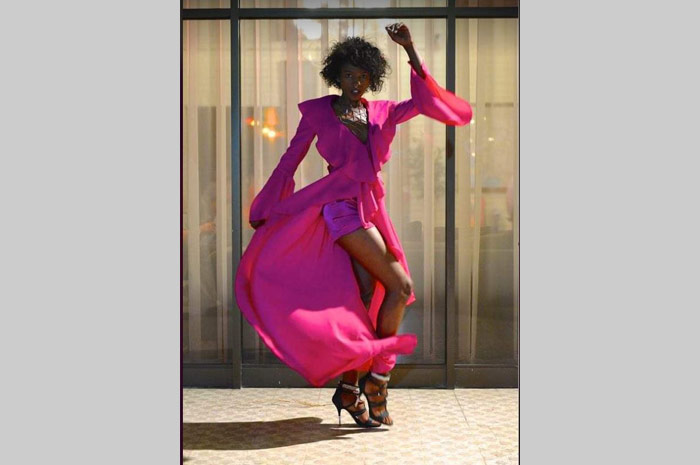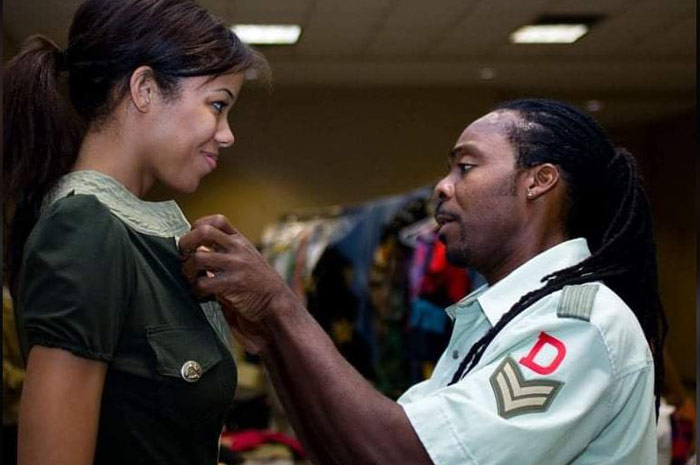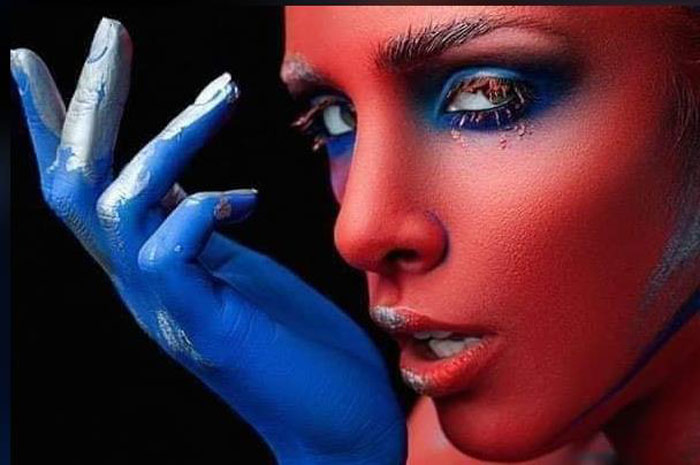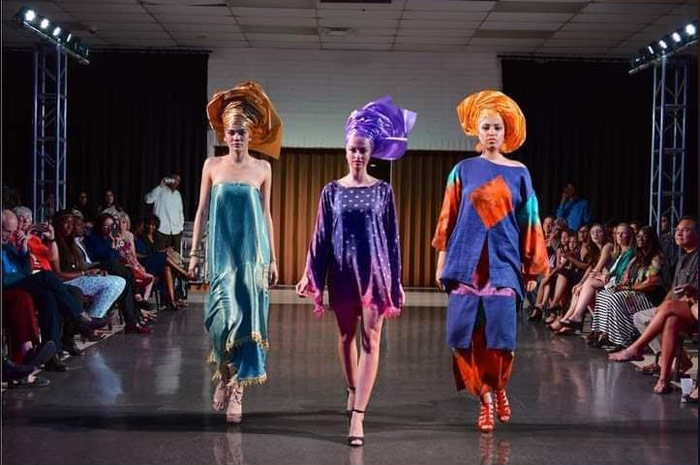 AFRICA'S PLACE IN THE GLOBAL FASHION TRENDS
By Kwevi Quaye and Tokunboh Kehinde
At a time when Western fashion seems to have reached an impasse, on its stony road to the future, traditional African clothing seems to have a point and a purpose, expressing symbolically, the culture and ideals of a society.
Africa clothing, known for its colorful fabrics and distinct patterns, has more significance, than to adorn the human form. The quality and color of the textiles are expressions of wealth and an indication of social hierarchy. For example, the silk handwoven "Kente" cloth, used by the Ashanti people of Ghana, depicts status, and at one time, was only worn by royalty and high ranking officials. With the advent of modern fashion, the "Aso Oke", which was commonly worn by the Yorubas of Nigeria, is now worn only during major life-cycle events, such as weddings, funerals, and major religious ceremonies. In Ethiopia, the ankle length, "Habesha Kemis" traditional attire that is worn by women, is reserved for formal events and special holidays.
Traditional African clothes continues to emphasize the fabric and the ways in which it can be manipulated to adorn the body. The face paintings, ethnic markings and beaded chains that draped the head, the arms and the feet's ornamentations did not emphasize the body, more than a work of art draws attention to its canvas. Instead, they cause the eyes to rethink the possibility of adornment.
Designers in the African diaspora are now echoing some of these fashion sensibilities in their work. America's Xenobia Bailey developed a style of design and production not unlike that of the musician who improvises, working without patterns and only using her vision to guide her creative process. Allister "Pela" Burnett of Trinidad and Tobago blends earth tone with vivid colors. Roger Gary of Guyana, has a penchant for combining African fabrics with Western designs. This juxtaposition redefines the notion of old and new, traditional and contemporary.
First published in 2005 in the Diaspora Showcase Africa Magazine
THE COLLECTIONS 2021
Since 2004, Diaspora Showcase Africa has presented the collections of award-winning designers, that have been featured in several print and broadcast media, including VOGUE, ESSENCE, Black Elegance, THE NEW YORKER, CNN and ELLE. For the Fall of 2021, Diaspora Showcase presents the collections of Nigerian designer, Maria K. Adeeko, who has been a mainstay annually at the Diaspora Showcase Africa, Constructivist Else Hardjopawiro from Suriname and the colorful bespoke tailor and designer Kwame Koranteng from Ghana. These award-winning and published designers will be joined by up and coming designer standouts, Dorcas Muzumara (Zambia), Oonah Jaja-Nwachuckwu (Nigeria) and Meredith Joeroega (Suriname).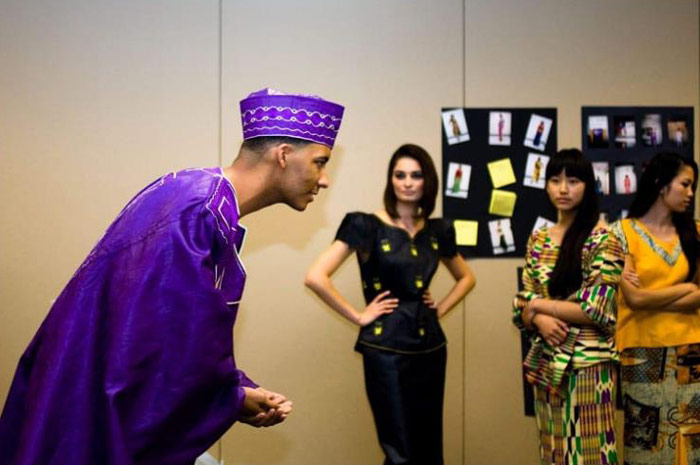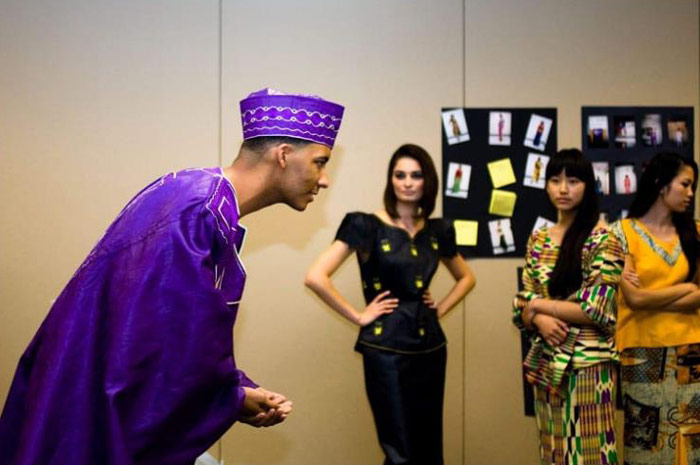 The fashion statement and styles of Designer, Maria K Adeeko from Nigeria, are made with pronounced embroidery of different colors, machine and hand-woven, bias binding (satin) and window laces of various patterns are also used to complete the uniqueness of the clothes. Her common fabric-decorating techniques include applique designs, sewn on in contrasting fabrics with brightly colored threads, and dyeing. Fabrics such as Ankara, adire and linen are used in making the different styles. The uniqueness of the designs also lies in the fact that the clothes are suitable for all occasions, and are easily adaptable to all culture.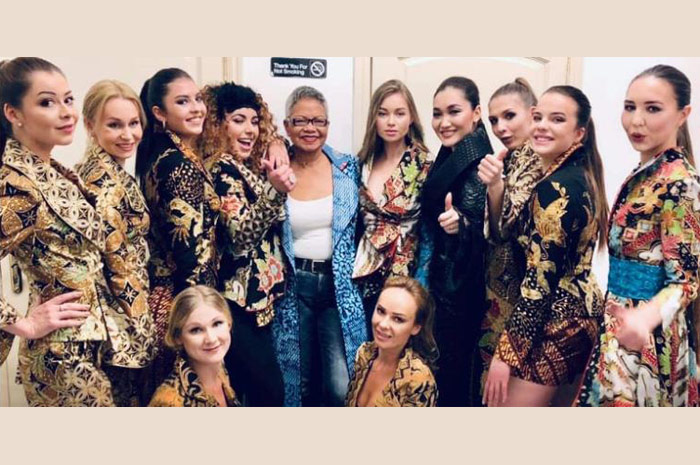 Else Hardjopawiro emerged on the fashion scene in 2012, after many years of a very successful career as a CEO, in different organizations in the Netherlands. A Surinamese, with Indonesian heritage, her collaboration with Sonna Africa Textiles, became an inspiration for the VanElse Collections. The hallmark of her work can been seen in the attention to details, colorful linings of her garments, and the constructivist silhouettes, which is becoming a distinct signature in the formation of her style. In early 2015, she earned top 5 honors at the Africa Fashion Week in Barcelona and London, which later led to her first runway show in America, at the Diaspora Showcase Africa, in Tucson. In 2016, VOGUE and ELLE noted her as a new emerging designer. And Elle magazine, Vogue, The Telegraph, The Metro, Daily Mail and The Guardian, gave the Van Else brand global coverage at the red carpet movie premiere of "Absolutely Fabulous", starring Jennifer Saunders and Joanne Lumley, in a photo shoot that included Kate Moss, Jean Paul Gaultier, Stella McCarthy, Kyle Minogue and La Voix.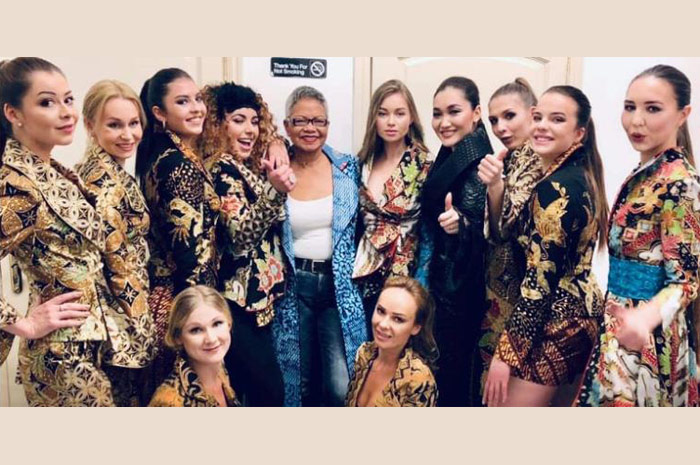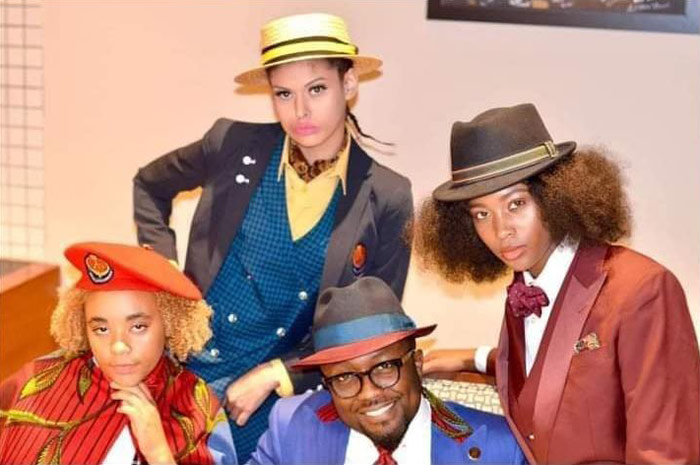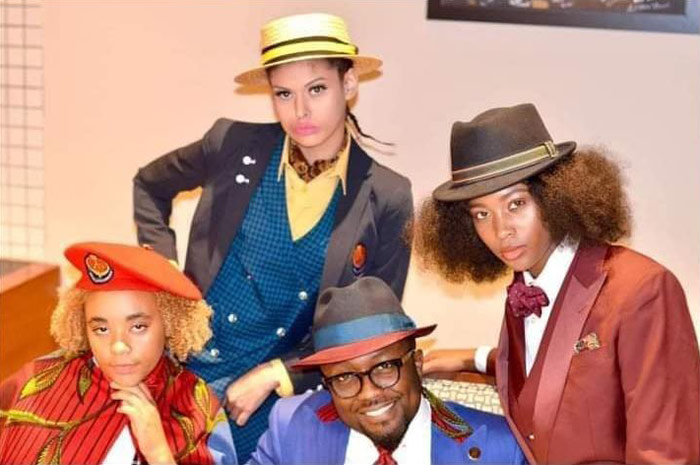 Kwame Koranteng is a renowned multiple award winning bespoke designer and stylist for men and women based in London. After working for George bespoke Tailors as the head designer, Kwame joined KGTKKT couture in 2009, which is now called Kwame Koranteng Bespoke Tailoring as the head designer and stylist. His fashion philosophy, is to blend his personal flair with the typical formal wear, to create individual and unique statement pieces with attention to details and the use of bold colours. Kwame has won the Prestigious Beffta awards for three consecutive years 2013, 2014 and 2015. He also won special honors award in 2014 at the Diamond Special Recognition awards for his outstanding work in tailoring and Best Male Fashion Designer at the International achievement recognition awards. Other notable awards, includes Best Male fashion designer at the CA Awards (2015), Best Fashion Designer at the Divas of Colour Awards (2016), Best Male fashion designer at the International Achievers Award (2016) and Best Male Fashion Designer at the MBE Awards (2016). Kwame is presenting his collection for the second time at the Diaspora Showcase Africa. He has showcased his collections, on other international platforms, which includes Africa Fashion Week Barcelona, Africa Fashion Week Amsterdam, and The Royal Fashion Day London just to mention a few.